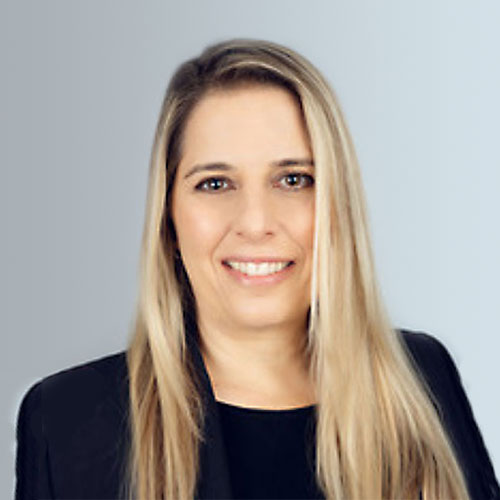 Experience
Christina Tusan is a nationally recognized consumer protection trial attorney who has investigated, prosecuted, and supervised the litigation of complex unfair competition cases in federal and state courts on behalf of the Federal Trade Commission, the California Attorney General, and the Los Angeles City Attorney's Office. Ms. Tusan has obtained judgments or negotiated settlements on consumer protection matters valued at over $1 billion. Ms. Tusan has spent the last 25 years successfully investigating and litigating Unfair Competition Law (UCL) cases, False Advertising Law (FAL) cases, and Unfair or Deceptive Acts or Practices (UDAP) Cases on behalf of consumers.
She has significant experience with privacy and cybersecurity investigations, regulations, and litigation. Ms. Tusan is CIPP/US certified by the IAPP and serves on the Los Angeles County Bar Association's Privacy and Cybersecurity Section's Executive Committee. She has given presentations on privacy matters and has investigated and litigated both federal and state privacy law violations.
Ms. Tusan also has expertise in successfully investigating and litigating UCL,  FAL, and UDAP cases across multiple industries. Examples include health, beauty, and wellness products and services; financial goods and services; mobile app products; mortgage and student loan refinance/repair services; sellers of products subject to Proposition 65 or state and federal greenwashing laws; automotive sale and repair entities; title insurance companies; for-profit colleges; broker-dealers engaged in the unlawful sale of securities; business opportunity product sellers; healthcare service providers; COVID-19 goods and service sellers; event ticket resellers; and household goods moving and storage services.
Ms. Tusan's work has been recognized as exceptional by state and federal agencies and the press. The California Attorney General recognized her contributions by selecting her as the recipient of an "Award for Excellence," and the Federal Trade Commission gave her three different awards for her ground-breaking work while at the agency. One news article describes a prenatal vitamin case she investigated and settled as a case that "could change an industry." Dozens of media reports have also discussed the substantial benefits that her cases have provided to consumers.
Professional Activities, Certifications, and Publications
Executive Committee Member:

California Lawyers Antitrust and Unfair Competition Executive Committee Member

Unfair Competition Law Standing Committee Chair

Los Angeles County Bar Association's Privacy and Cybersecurity Section's Executive Committee Member

Co-Chair of the Legislative Committee
Co-Chair of the Social Committee

California District Attorneys Association's High Tech Crime Committee member

Licenses and Certifications

IAPP Certification: CIPP/US Certification, 2023
California Bar License, 1997

Fellow

American Bar Foundation Fellow

Publications:

COMBATTING COVID THROUGH . . . CONSUMER PROTECTION? A MULTIJURISDICTIONAL APPROACH TO PROTECTING PUBLIC HEALTH THROUGH ENFORCEMENT OF CONSUMER FRAUD LAWS, 32 Competition 1 (Spring 2022)
HOMELESS FAMILIES IN AMERICA FROM 1980-1996: CASUALTIES OF DECLINING SUPPORT FOR THE WAR ON POVERTY, 70 S. Cal. L. Rev. 114 (1997)

Selected Speaking Engagements:

Organized the California Lawyer's UCL Institute and served as a panelist
Moderator for the California Lawyers Association's Judge's Panel on Complex Litigation
Cybersecurity and privacy presentations, including a joint SBA workshop with the FBI and events held at USC and Loyola Law Schools
Presenter for an AARP town hall on data breach issues, including the Equifax data breach; hundreds of seniors attended the event
Global Anti-Scam Network Presenter on "Covid Scams – Lessons Learned For the Next Pandemic"
New York Bar Association's Panel on Legal Issues Regarding Heavy Metals in Baby Food
Conducted numerous training programs at the California District Attorneys' Association Conferences for DAs, AGs, and City Attorneys
Speaker at FTC Common Ground Conferences
Speaker for Stanford Professional Women of Los Angeles regarding privacy and cyber security issues
Education
Stanford University, BA in Political Science, 1994

Awarded the Firestone Medal for Excellence in Undergraduate Research

University of Southern California, 1997

Received the Warren Ferguson Social Justice Writing Award
Member of the USC Law Review